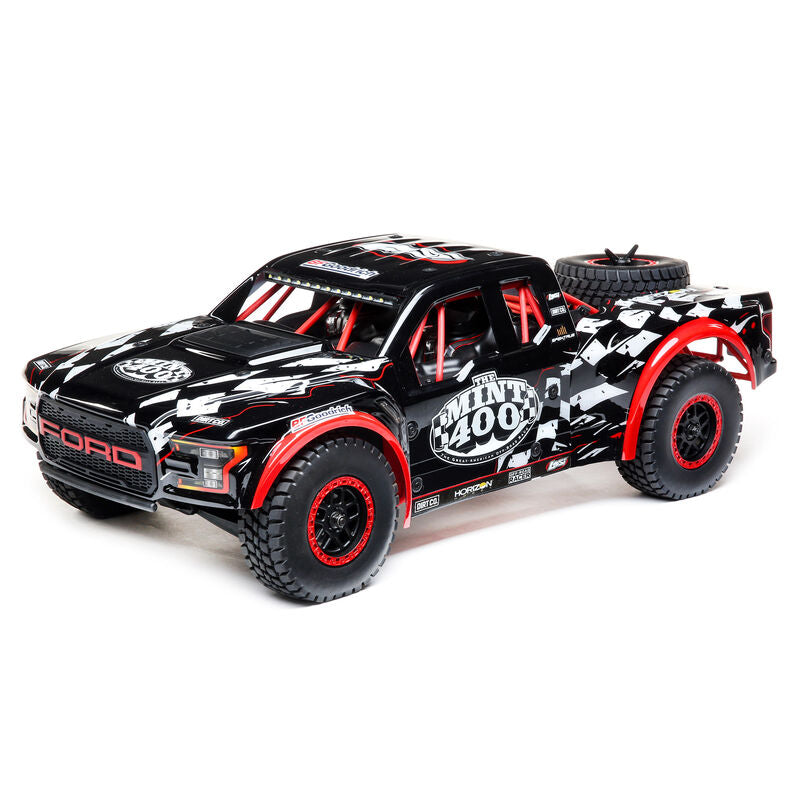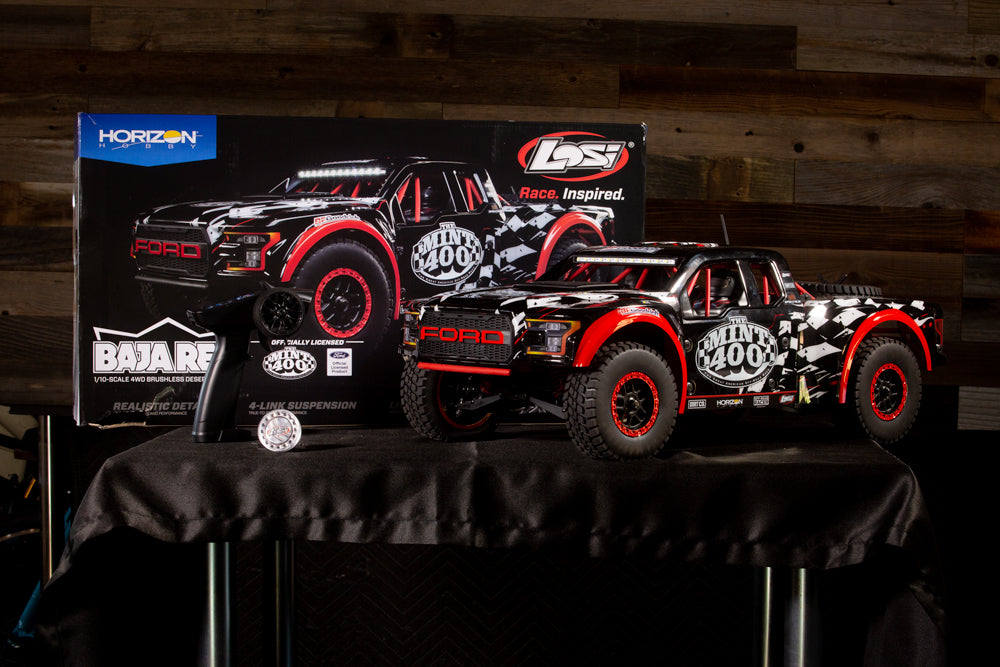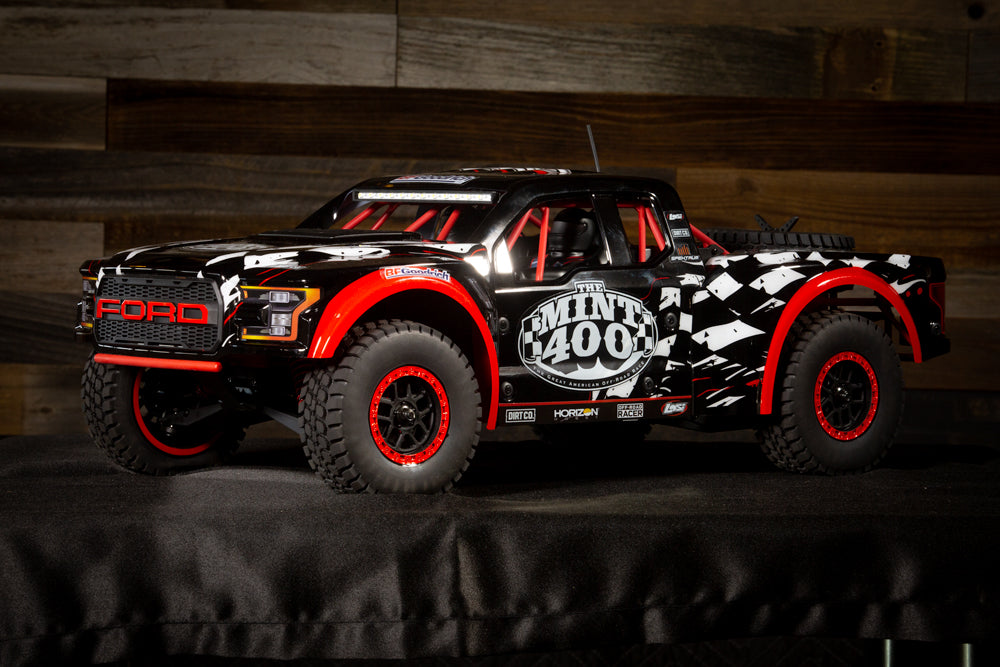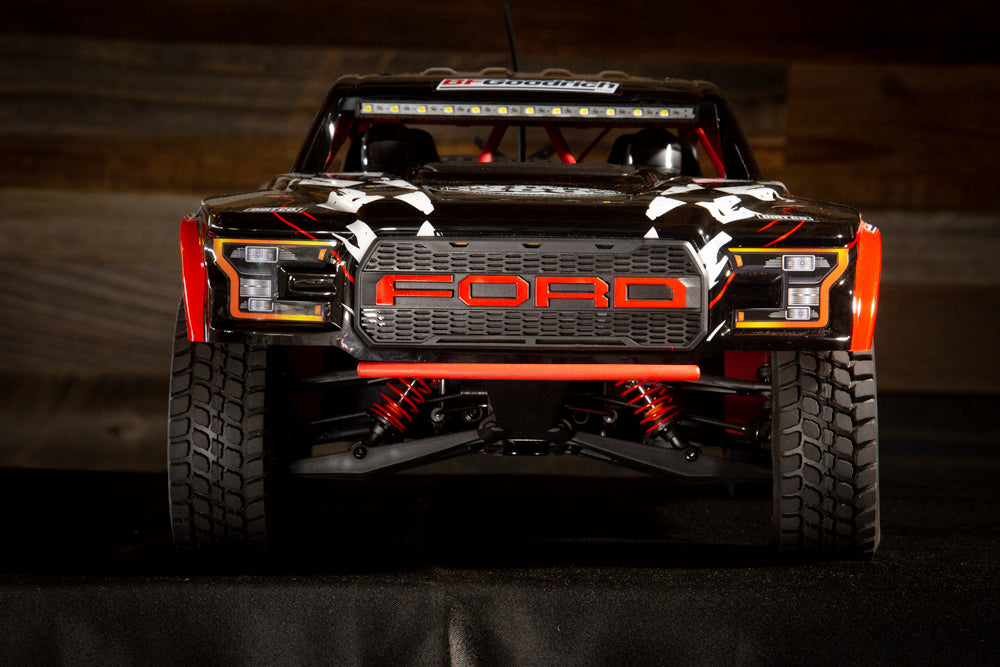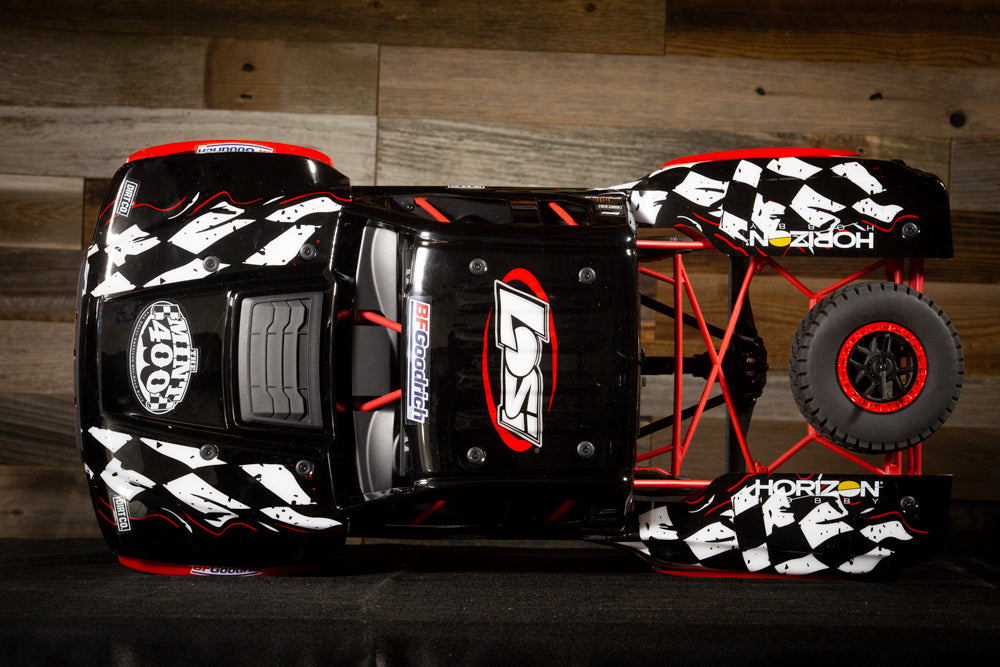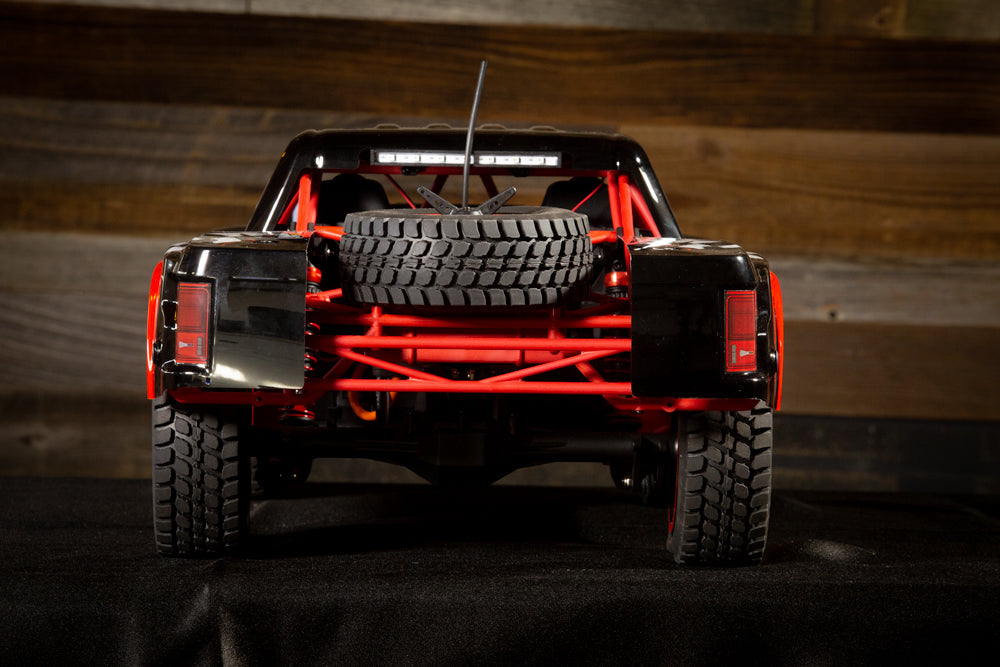 2021 Losi Mint 400 Ford Raptor Baja Rey
The Mint 400 Losi® Ford Raptor Baja Rey® is the most authentic looking Desert Truck on the market with the performance and durability of a race vehicle. Officially licensed, it comes equipped with a Dynamite® 3800Kv brushless power system, as well as a solid rear axle, independent front suspension, and roll cage with upright shocks, so you can tear across all types of rocky off-road terrain. Just like the full scale Ford Raptor, the onboard traction control allows you to fly across the desert at speeds in excess of 50mph all while in complete control and completely dialed in. You get an authentic off-road racing experience with injection molded details, light bars and two licensed trim schemes. The Mint 400 Losi Ford Raptor Baja Rey has just raised the bar another level.
The truck comes ready to run with a battery and charger!
Email us at info@dirtco.com for international orders.