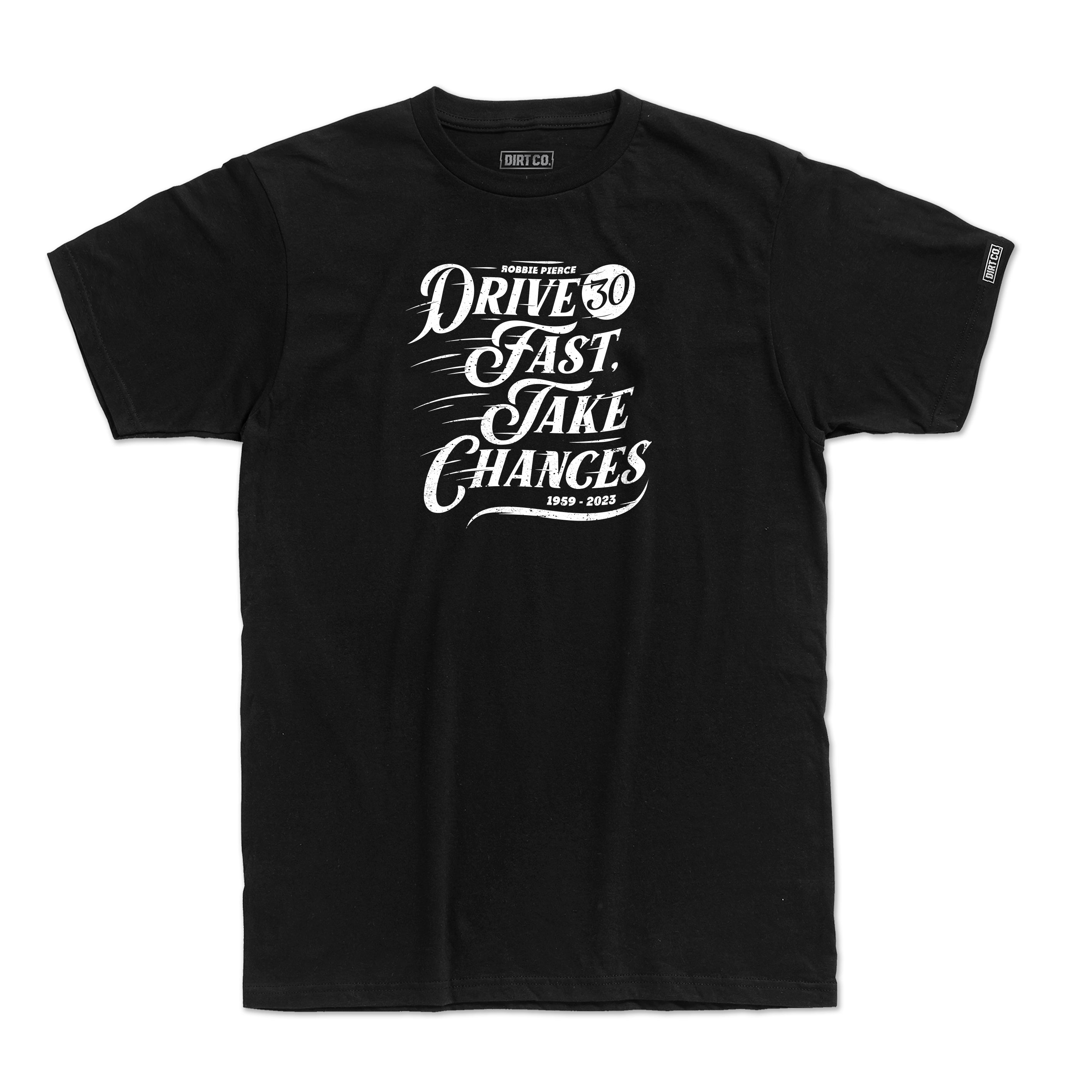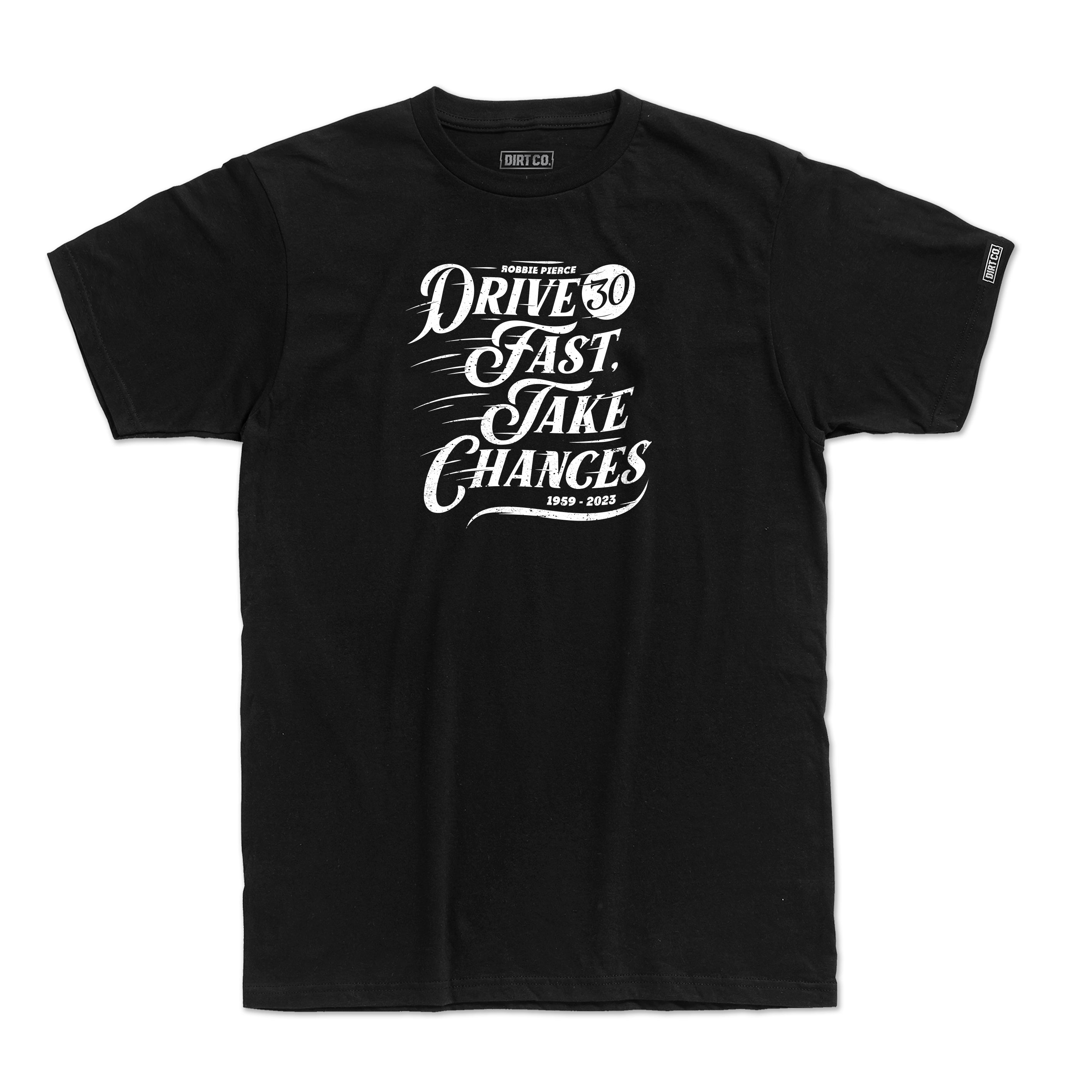 Robbie Pierce Tribute Shirt - Drive Fast Take Chances (Black)
This is our Tribute Shirt to Robbie Pierce, he was a leader of the racing industry and an important pillar in racing culture globally. His impact will live on every time, someone puts on one of his Impact helmets, straps into one of his Mastercraft seats, or climbs into one of his Jimco race cars.
His motto was -  Drive Fast. Take Chances.
• 30/1, 100% Cotton,
• Combed Ring Spun Fine Jersey
• 150 grams, 4.4 ounces