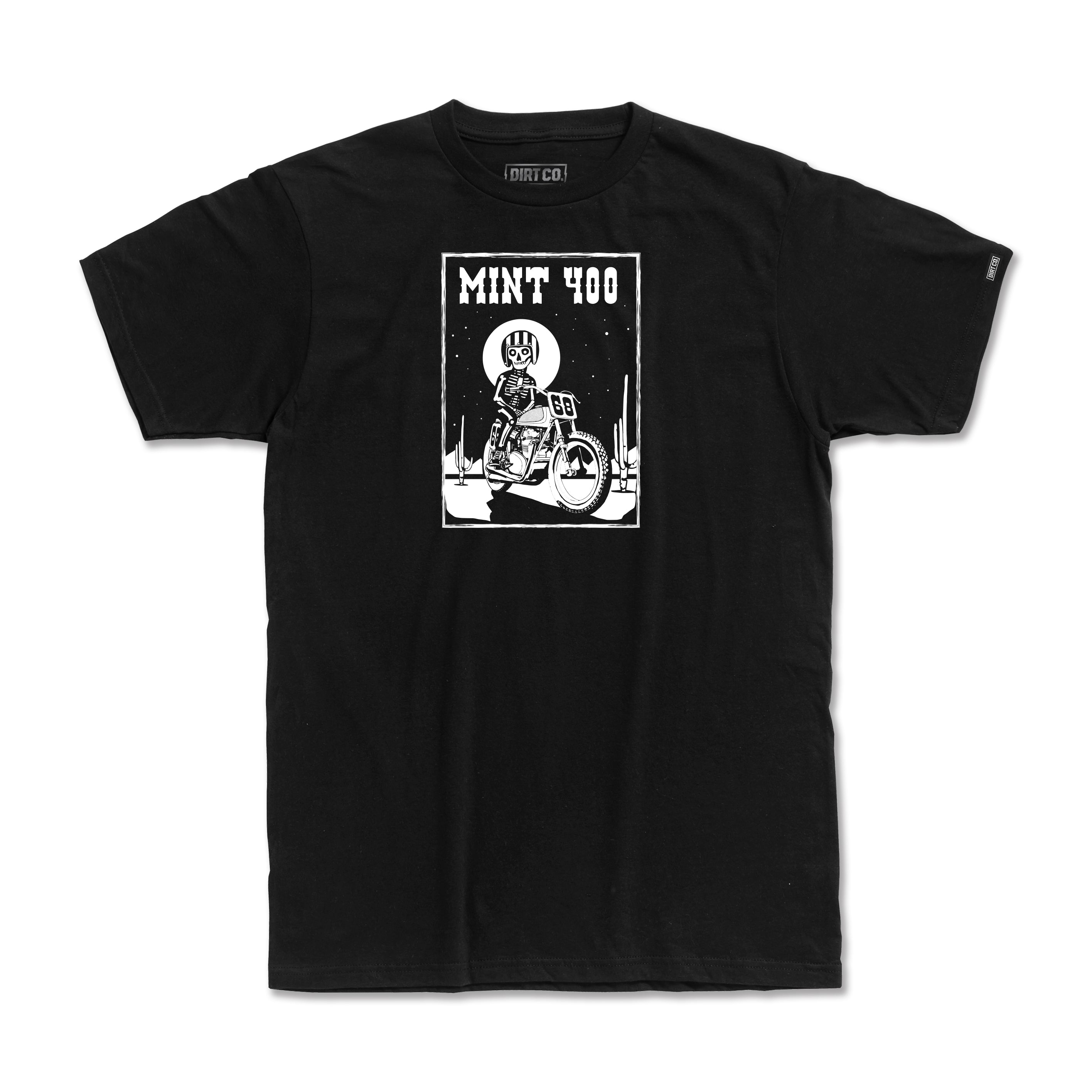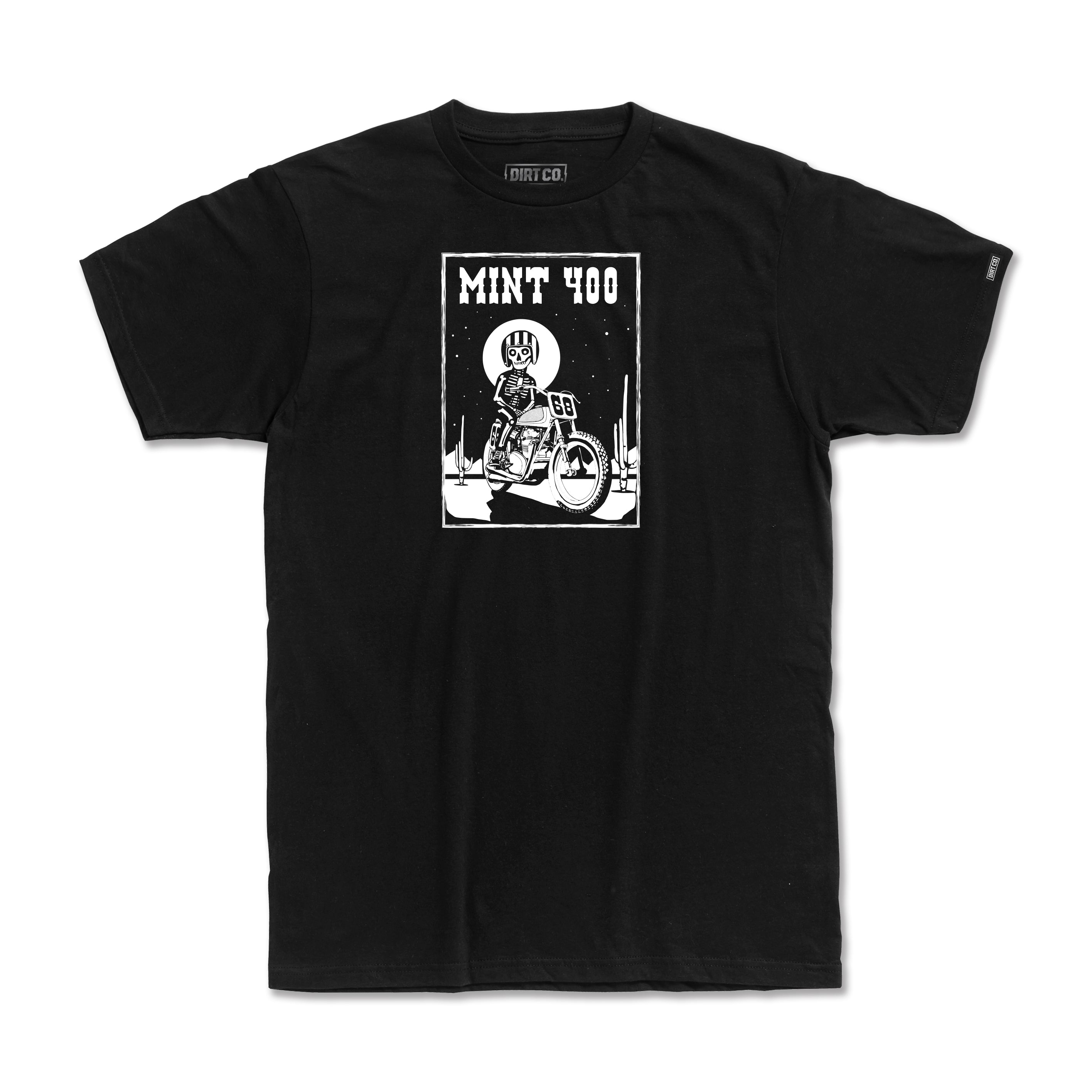 2023 Mint 400 Drino T-shirt (Black)
This is our tribute T-shirt to the legendary Drino Miller, winner of the Mint 400 on 2 and 4 Wheels!
Off-Road Racing Legend Drino Miller was an accomplished off-road racer and a self-taught mechanical innovator. He developed the first single-seat racing buggy which he co-drove to victories in 1970 at the Mint 400 and Baja 500. He is also responsible for developing the Baja Bug which helped make racing accessible to more people. He was a specialist in four-stroke engines and has helped improve them in Volkswagens, Toyotas, and motocross bikes.
• 30/1, 100% Cotton,
• Combed Ring Spun Fine Jersey
• 150 grams, 4.4 ounces