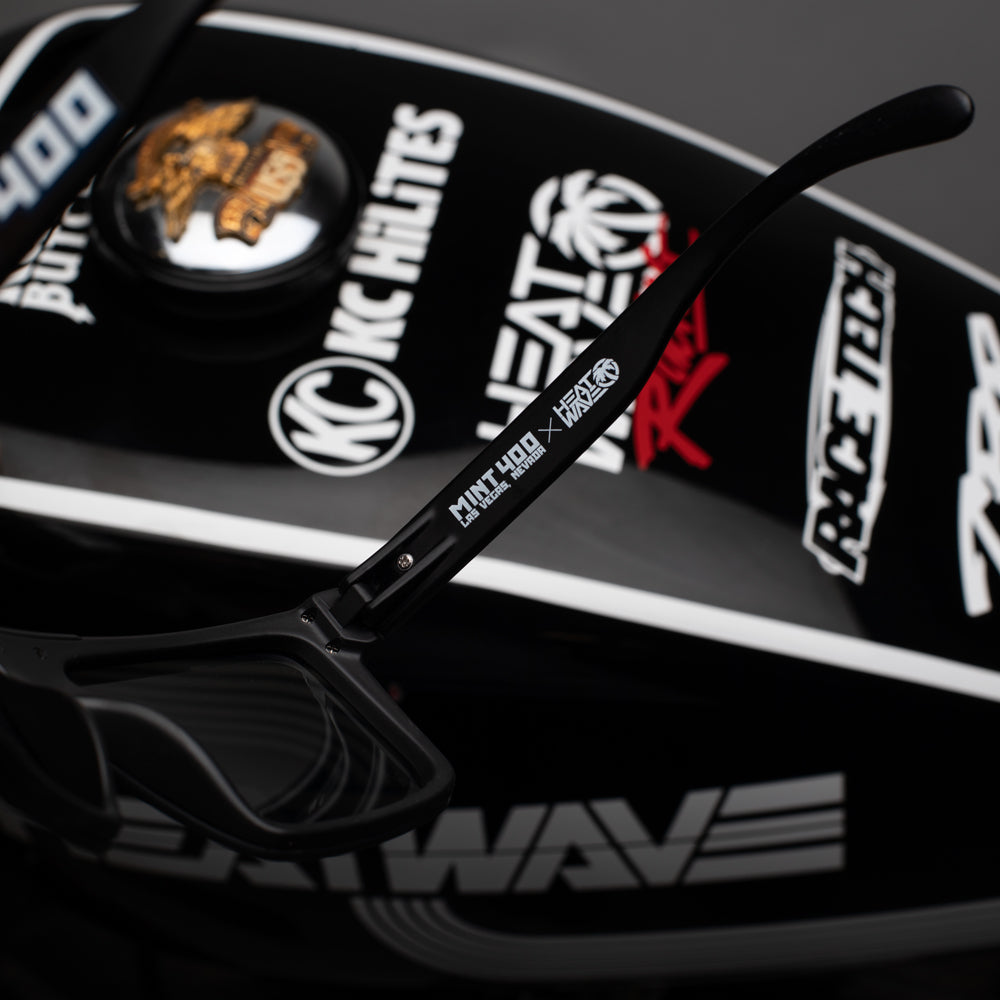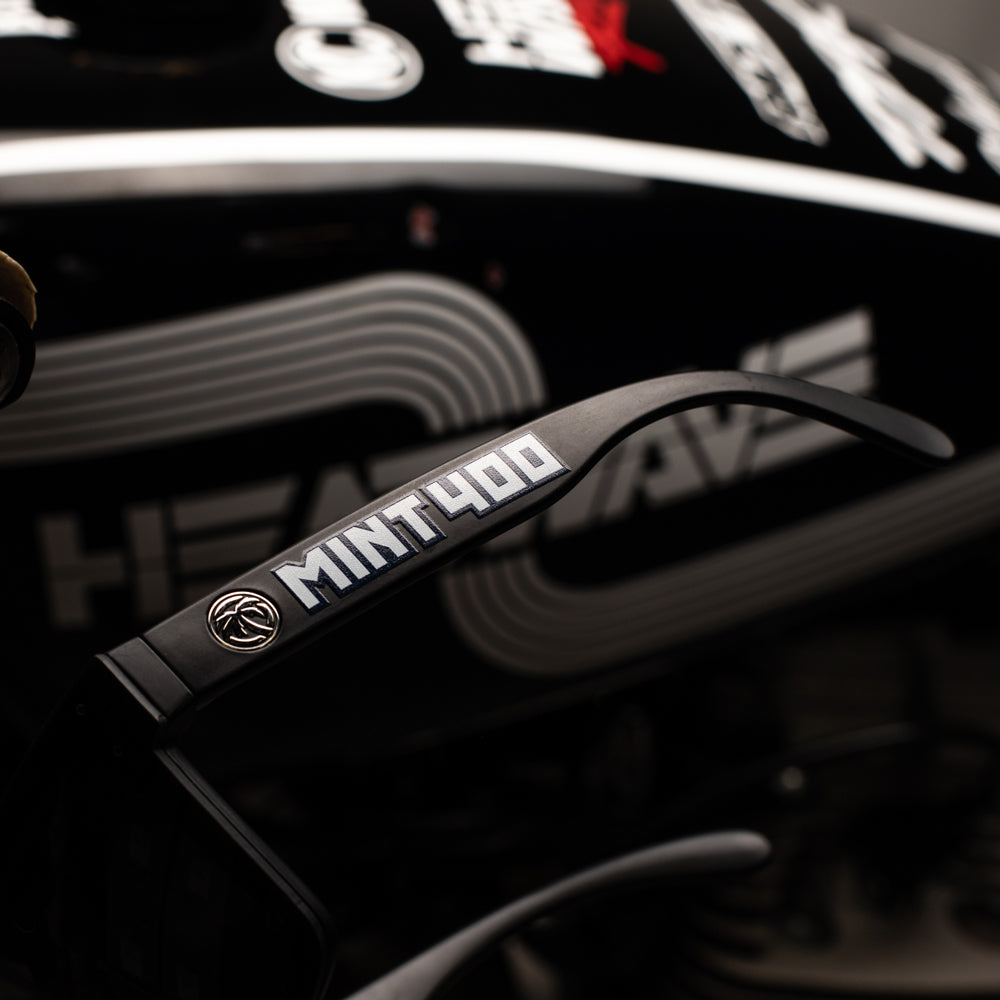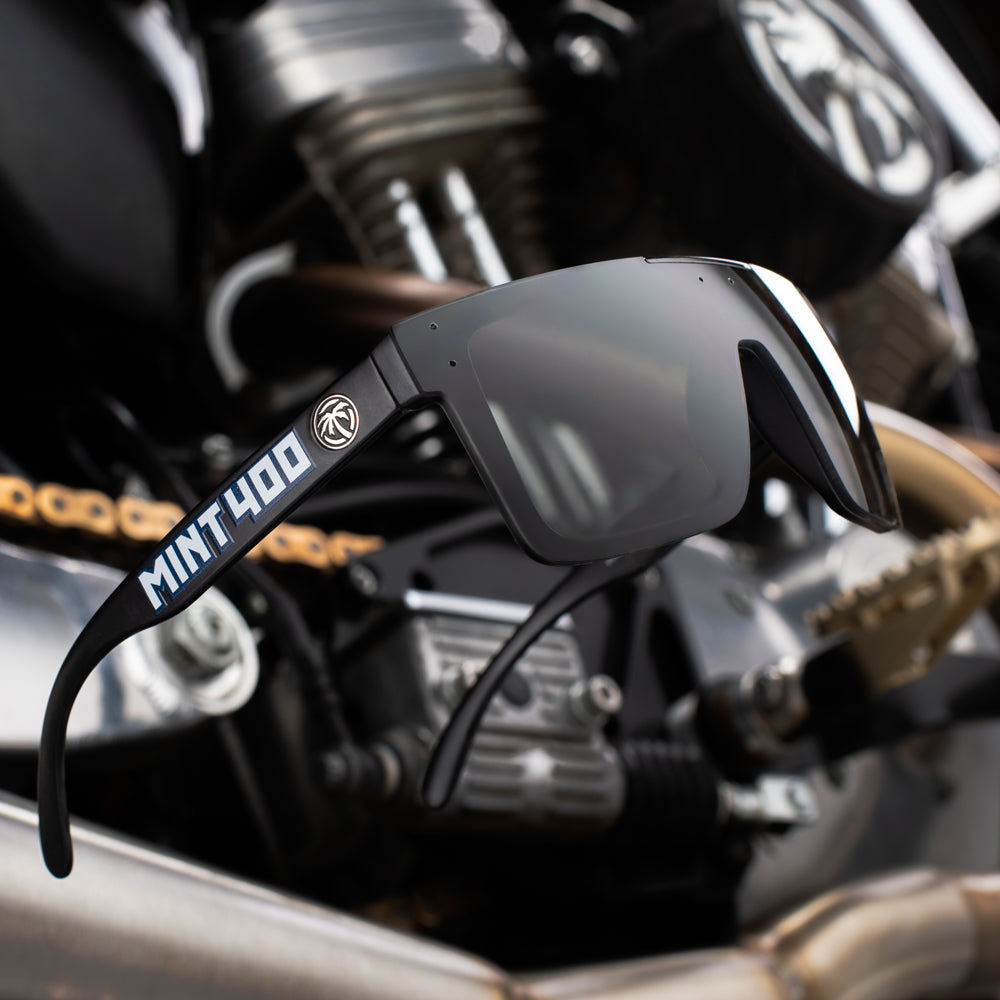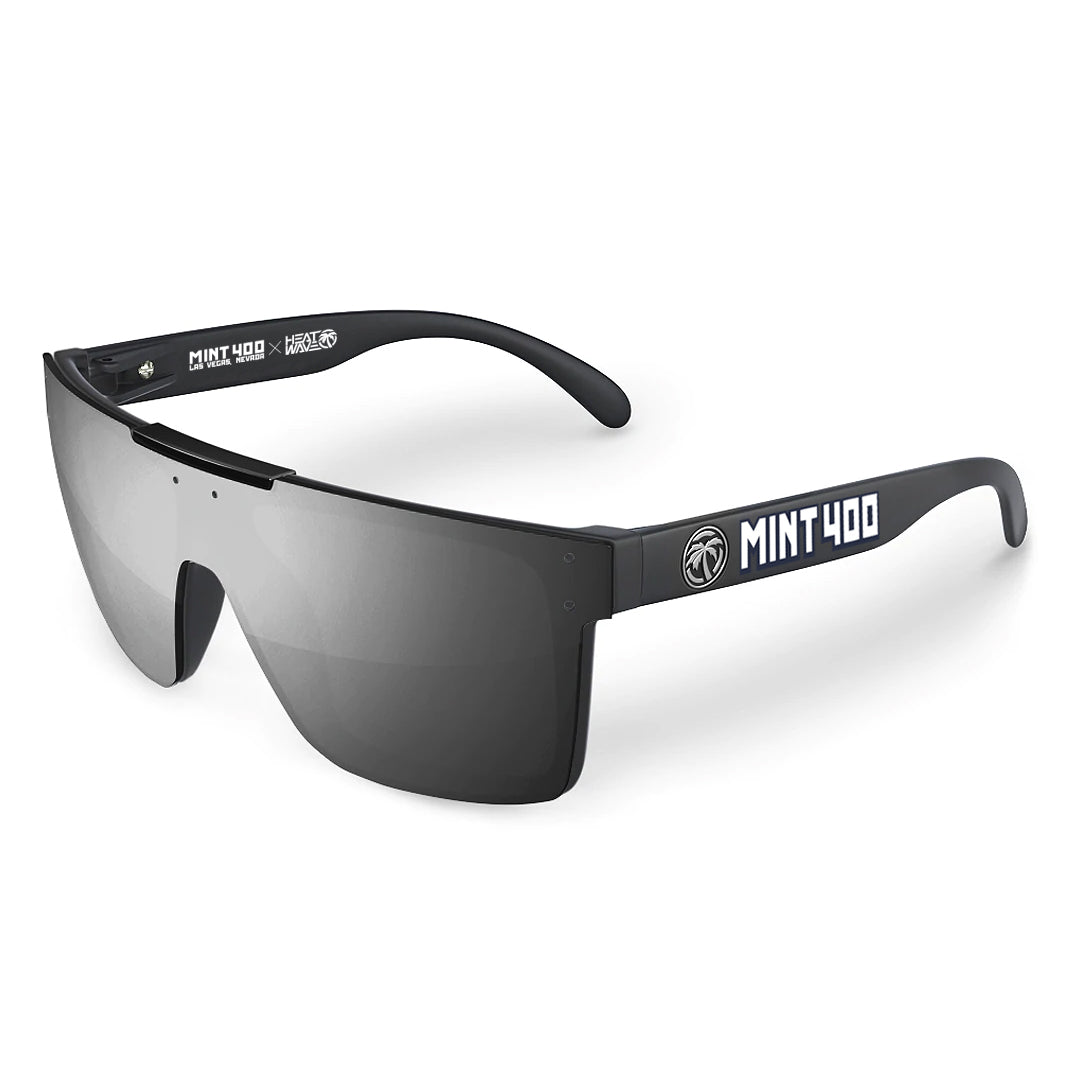 2022 Heat Wave Visual Mint 400 Sunglasses
Back at it again for the 8th year in a row is the always anticipated, always well received Mint 400 X Heat Wave Visual collaboration. This year the Mint 400 returns to the Desert in March and will take place in and around Las Vegas Nevada, March 9th thru the 13th.


This year's collab is based on our Quatro line of sunglasses. The Quatro features Heat Wave's heritage design and reimagines them with a race inspired, smooth profile and premium fit. The Quatro's comfortable subframe is covered by a striking single shield lens and completed with a contrasting metal brow accent.

-Includes a Mint 400 Microfiber bag
-Custom Mint 400 arms
-Fully Customizable with our extra Arms*
-No tools or hardware required for customization