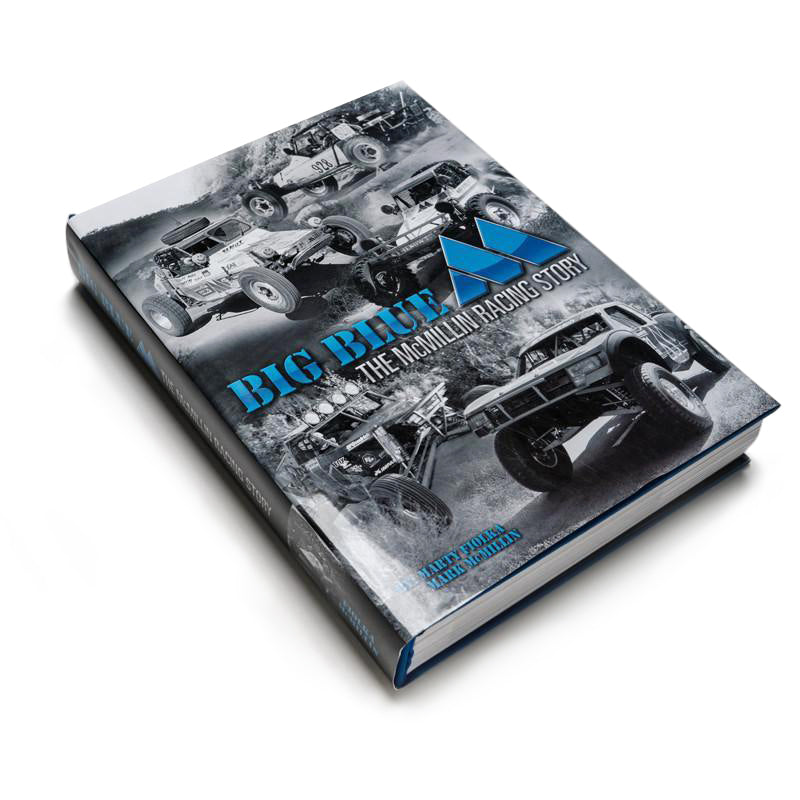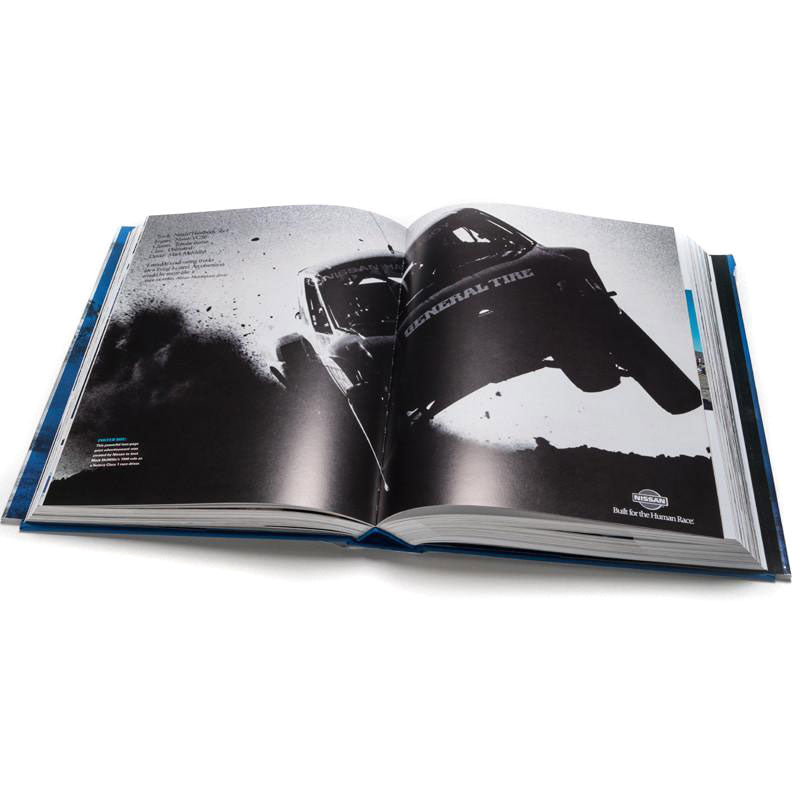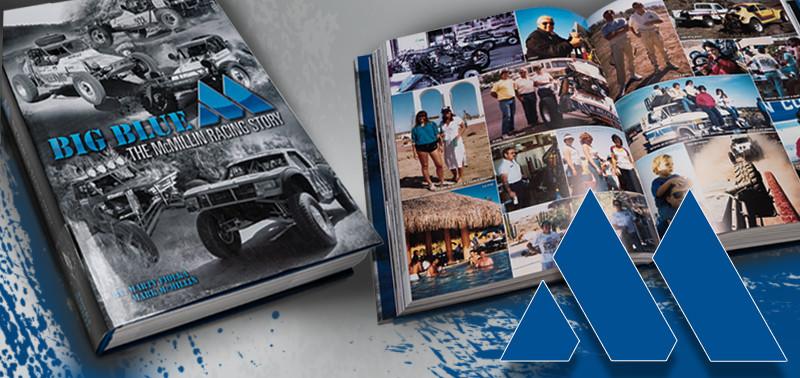 BIG BLUE "M" Book - The McMillin Racing Story
Since 1976, no other team in off-road motorsports has set a multi-generational record of performance and victory that can match the hard-working McMillin family from greater San Diego. Their now legendary blue "M" logo is an enduring symbol of excellence in business and in desert off-road racing, both in the United States and down Mexico's famed Baja peninsula.
The McMillins have set a bar few others can emulate with the possible exception of Roger Penske, Chip Ganassi or Rick Hendrick. While the McMillin Racing team has won every major off-road race in the years since Corky and Mark first strapped into their old Volkswagen powered Hi-Jumper dune buggy, three generations of McMillins have made their mark in desert racing's biggest stage, the legendary SCORE Baja 1000.
For the first time in the sport's history, the chronicle of one team's incredible journey is captured in Big Blue M. With forewards by Mark McMillin, Sal Fish and Frank DeAngelo, Big Blue M is a comprehensive overview of a uniquely American success story. Filled with more than 750 rare photographs and artifacts from the McMillin Racing archives, this book is dedicated to the late Corky McMillin and his far-reaching family legacy.